BRASILIA NÔMADA
NOMADIC BRASILIA | Brasilia, Brazil (2014)
Source GOOGLE MAPS · Series of 24 printed aerial photographies


In terms of mobility, Brasilia was planned to become the most efficient city ever built. However, half a century later, an extensive network of paths reveals something was not taken into account. This photographical series portraits not only a superposition of ways of moving, but also a superposition of social classes.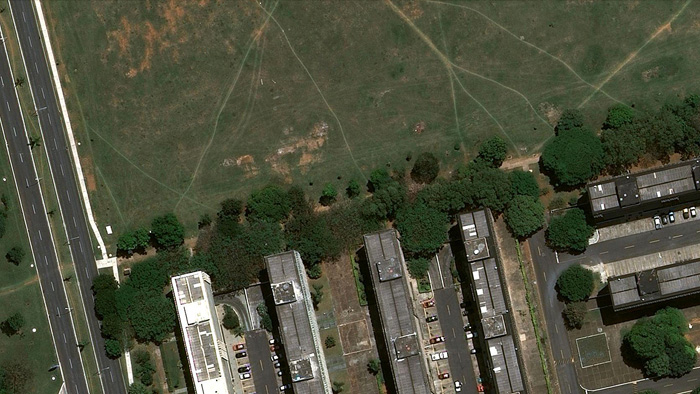 ELS SECRETS DE GIRONA
THE SECRETS OF GIRONA | Girona, Spain (2014)
Commissioned by BÒLIT CENTRE D'ART CONTEMPORÀNI · Actress-Guide CARLA ROVIRA PITARCH · Acknowledgements IV MEMORIAL SEBASTIÀ SALELLAS

Fake touristic tour around the historic center of Girona. Published and performed as a conventional route (using a deliberately ambiguous language that neither anticipates nor contradicts its intentions), the tour unexpectedly shows places linked to social movements, gentrification, police irregularities, evictions and deportation of migrants. During three days, around 200 tourists join the route. The audience reactions are diverse, some appreciate the proposal, others protest. Despite being a small minority, the protests lead the art center to censor the work and exclude it from the exhibition where it had to be shown.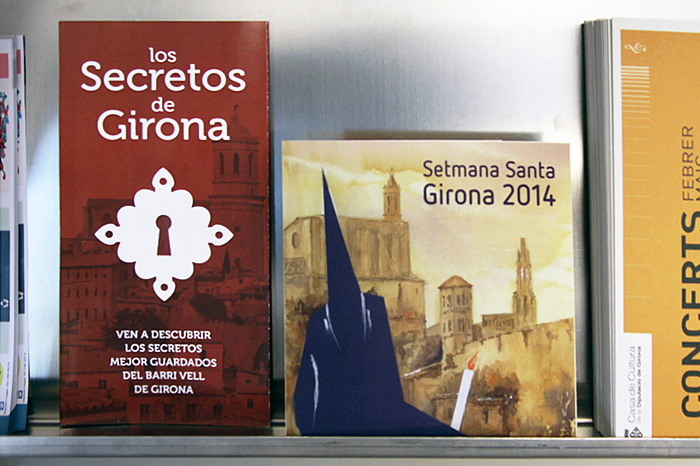 CANÒDROM/
CANÒDROM
DOGTRACK/DOGTRACK | Barcelona, Spain | 18' (2010)
Short video · With the support of CONCA for the exhibition CANÒDROM 00:00:00 · Cinematography PAU FAUS · Edition RAFA RUÍZ · A project by OBSERVATÒRI NÒMADA BARCELONA · Coordinated by PERE GRIMAU, DOMÈNEC & PAU FAUS

This project is about Barcelona's former 'Canòdrom Meridiana' (Meridiana's Dog track) and is divided in two parts. One part relates the building to its past (see Arch & Urb videos), while this part relates it to the whole city of Barcelona.

It is 2010, after several years abandoned, the 'Canòdrom' is being converted into a contemporary art centre. The main political argument to do so is the need to place cultural facilities in the "outskirts" of Barcelona. That sentence is the perfect excuse for us to do what we like the most: Roaming, exploring and photographing the surroundings of any contemporary city. Starting and ending at the 'Canòdrom', we organize an open tour around the whole area of Barcelona. The only rule (impossible to fulfil) is to walk always alongside that diffuse line that separates the urbanized from the non-urbanized. It takes us seven days to complete the track.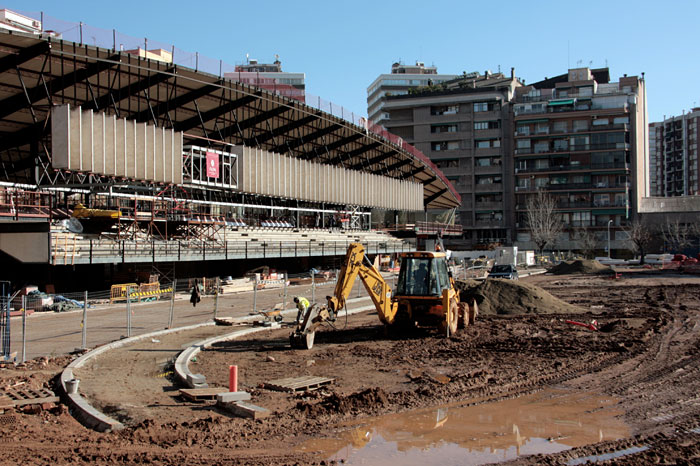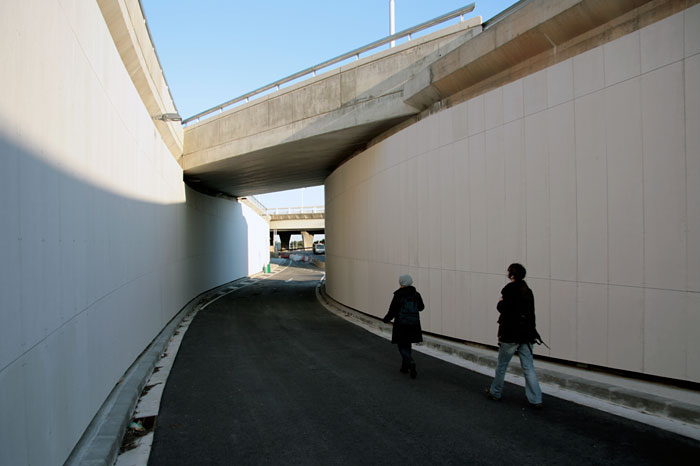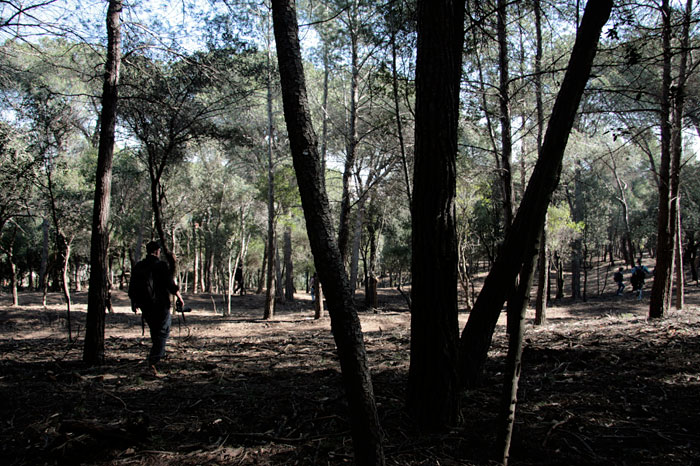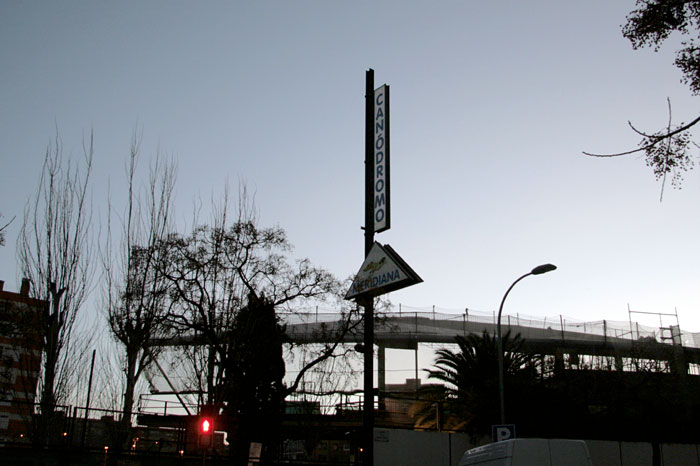 PRÒTESI EL PRAT
EL PRAT PROSTHESIS | El Prat de Llobregat, Spain (2009)
In collaboration with UNIVERSITAT DE BARCELONA · Comissioned by MARTÍ PERAN · Exhibited in SALA MUNTADAS · A project by OBSERVATÒRI NÒMADA BARCELONA · Coordinated by PERE GRIMAU, DOMÈNEC & PAU FAUS


We are asked to evaluate and provide solutions to the impact that large infrastructures, such as the airport and the port area, have on El Prat de Llobregat, a city next to Barcelona. After multiple tours, we conclude that the main problem is the impossibility to move with no interruptions in a territory with so many prohibitions, fences and construction sites. Our solution is what we call 'El Prat Prosthesis', a set of two lightweight folding ladders. In a few seconds, they can become a bridge or a watchtower, they can help you climb high slopes or jump security fences. They are the perfect complement to avoid any local restrictions and walk freely.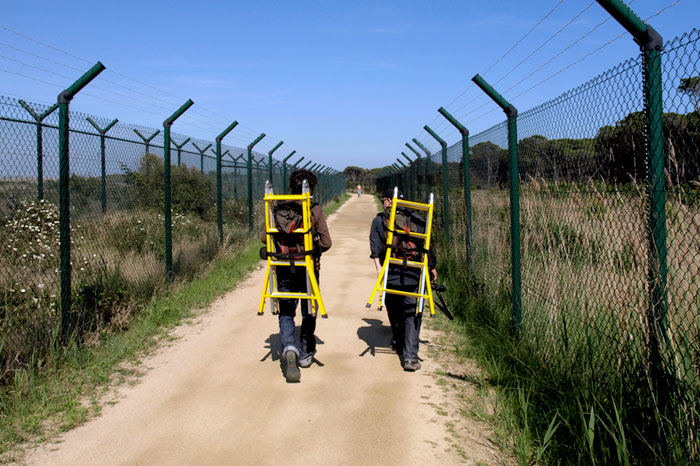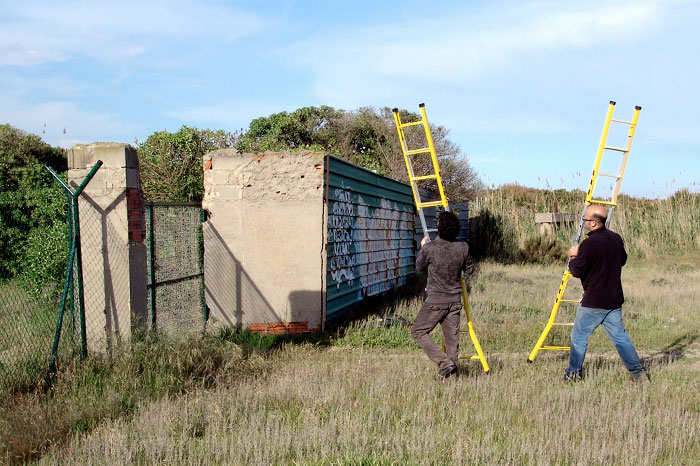 ---