ZA KULISAMI
OFFSTAGE | Warsaw, Poland | 8' (2012)
Short video · Artist residency at UJAZDOWSKI CASTLE · Locution TOMASZ CZECH


As part of an artist residence, for two months I live in the enormous castle that hosts the Centre for Contemporary Art Zamek Ujazdowski in Warsaw. During the day, the place is full of people. But at night, it is only the security guards and me. Due to language reasons, all our attempts to communicate are hopeless. A few days before leaving Warsaw, I hand each guard a text in Polish where I tell them about myself. In return, I ask them to write about their perception of the art institution they are working for.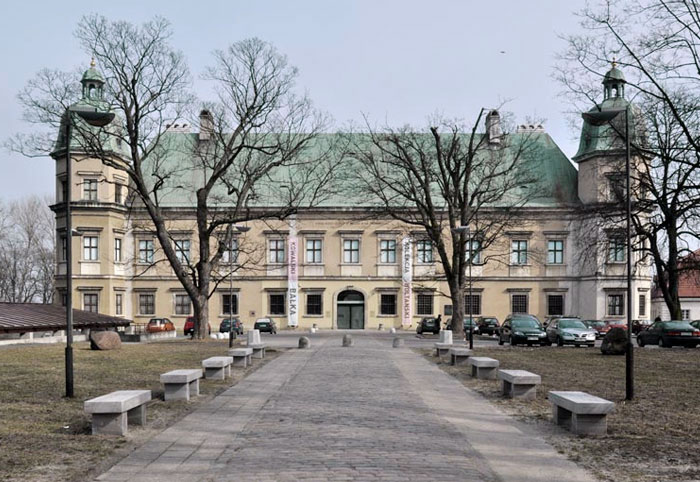 CANÒDROM/
CANÒDROM
DOGTRACK/DOGTRACK | Barcelona, Spain | 18' (2010)
Short video · With the support of CONCA for the exhibition CANÒDROM 00:00:00 · Cinematography PAU FAUS · Edition RAFA RUÍZ · A project by OBSERVATÒRI NÒMADA BARCELONA · Coordinated by PERE GRIMAU, DOMÈNEC & PAU FAUS

This project is about Barcelonas's former 'Canòdrom' building (Dogtrack) and is divided in two parts. One part relates the building to the city (see Walking actions), while this part relates the building to its past.




Located in a working-class district of Barcelona, the 'Meridiana Dog track' was a popular meeting point for the inhabitants of an area lacking public spaces. The free access, plus the wide and sunny stand, made it an ideal place, not only for gambling, but mainly to hang around. Much has been said about the architectural qualities of this building -considered a modern masterpiece-, but very few about the life that hosted. Since we truly believe that architecture is, above all, a backdrop of life, this video is our humble tribute to that missing world.






CO-HABITACIONES
CO-DWELLINGS | Valparaíso, Chile | Barcelona, Spain | 7' (2010)
Short video · Artistic residency at CRAC (Valparaíso) & CAN XALANT (Mataró, Barcelona) · Cinematography & edition PAU FAUS · A project by CLAUDIO ASTUDILLO & PAU FAUS

City hills are places where architectural experimentation and urban autonomy are often unavoidable. This video combines voices from Cerro Cordillera in Valparaíso with images from the Carmel neighborhood in Barcelona. The first ones talk about their self-built homes, the second ones show a classic self-constructed neighboorhood from the sixties in Spain. (See also Publications to check about the book 'Co-Habitaciones')










LA CIUDAD JUBILADA
THE RETIRED CITY | Barcelona, Spain | 10' (2010)
Short video · With the support of CAN XALANT & AJUNTAMENT DE RIPOLLET · Cinematography PAU FAUS · Edition RAFA RUÍZ

Short film about the daily life of one of the many retirees that cultivate their own gardens in a land that doesn't belong to them. The film focuses on the social dimension of these self-constructed gardens, seen here as a lesson of autonomy in a society that insists on assimilating 'Retirement' to uselessness and dependence. This work is complemented by the book 'The Retired City: Brief Dictionary on the informal gardens of the rivers of Barcelona. (See Publications)

---