LA CIUDAD JUBILADA
THE RETIRED CITY | Barcelona, Spain (2012)
Comissioned by CCCB for the exhibition POST-IT CITY: OCCASIONAL URBANITIES · Curated by MARTÍ PERAN · In collaboration with ELEONORA BLANCO & JULIE POITRAS SANTOS

'The Retired City' is a book about the informal gardens built by retirees on the outskirts of Barcelona. Organized as a dictionary, the book reflects on the wide variety of aspects around this urban phenomenon that grows between highways, rivers and railway tracks. This work is complemented by the short video 'La Ciudad Jubilada' about the daily life of one of the many retirees with a garden outside Barcelona. (See Arch & Urb videos)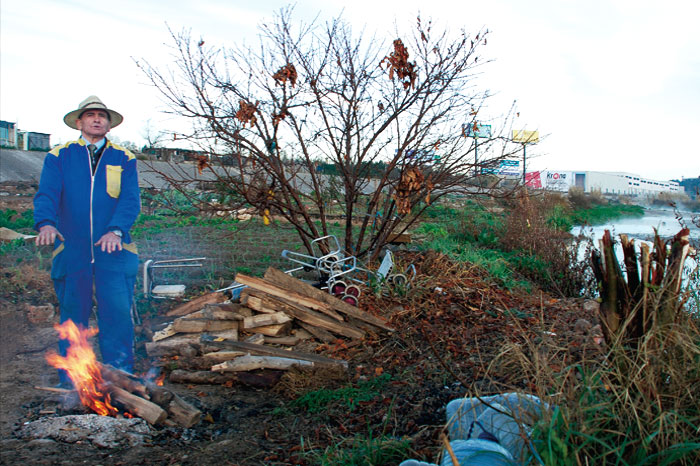 FIGUERES-PARIS:
5 HORES 30 MINUTS
FIGUERES-PARIS: 5 HOURS 30 MINUTES
Figueres, Spain | Paris, France (2011)
Limited edition 100 signed copies · Funded by BEQUES AGITA · Guest photographer PERE GRIMAU · Designed and published by BSIDE BOOKS

"December 19th 2010. For the first time a high-speed train connects Spain and France. 'The Pyrenees are no longer a border' proclaims the press. That day, precisely when the inaugural train departs, Pau Faus walks out from the Gare de Lyon (Paris, France) towards Figueres. At that exact moment, Pere Grimau walks out from Vilafant railway station (Figueres, Spain) towards Paris. Every 5 minutes they simultaneously repeat one action: stop wherever they are, make a frontal picture and continue walking. 5 hours and 30 minutes later, when the train reaches its destination, they take their last picture and end the journey." This is an extract of the text that introduces the book 'Figueres-Paris: 5 hours 30 minutes'.






CO-HABITACIONES
CO-DWELLINGS | Valparaíso, Chile (2010)
Artistic residency at CRAC (Valparaíso, Chile) & CAN XALANT (Mataró, Barcelona) · A project by CLAUDIO ASTUDILLO & PAU FAUS

Under the title 'Co-Dwellings: Heritage, taxidermy and self-construction in Valparaíso' this book reflects on the dangers of Valparaíso's new "heritage city" status. The widespread belief that architecture once declared patrimonial must turn into something static and obedient is deliberately mistaken here. Mutability and autonomy are the essence of Valparaíso's architecture. That is its truthtful "heritage value". (See also the video 'Co-Habitaciones at Arch & Urb videos)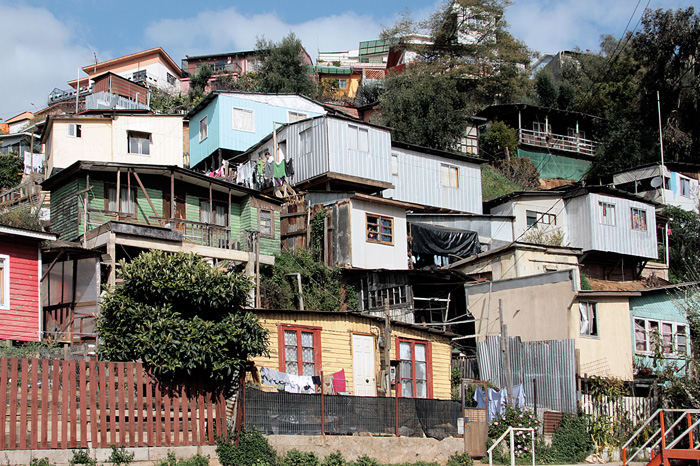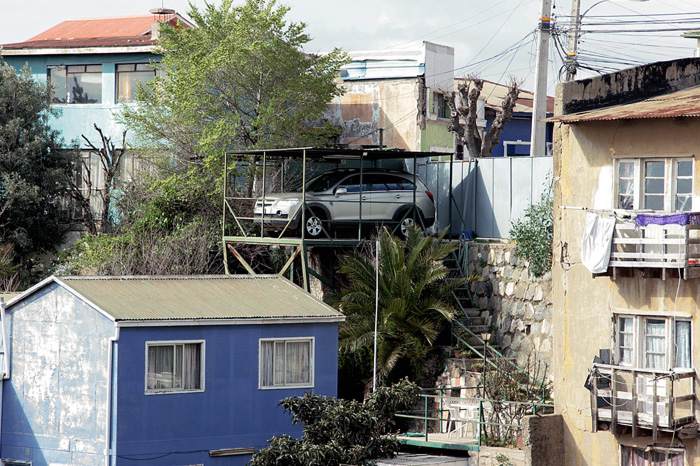 TERMINOLOGIA URBANA DO RECIFE
URBAN TERMINOLOGY OF RECIFE | Recife, Brazil (2009)
Comissioned by SPA DAS ARTES & CFAV · Curated by ANDRÉ AQUINO · Published by LIVRINHO DE PAPEL FINÍSSIMO · Exhibited at MUSEU MURILLO LA GRECA · A project by DIOGO TÖDE & PAU FAUS

For a newcomer, the public space of a city like Recife is already defined in advance: dangerous, dirty and chaotic. But, this external description might change if one decides to draw its own conclusions. This publication is the result of a workshop that consisted, first, on walking and photographing the city for days, and later, on redefining its public space based on that firsthand exploration. The result is a highly subjective description of Recife which (precisely for that reason) defines very accurately our own experience.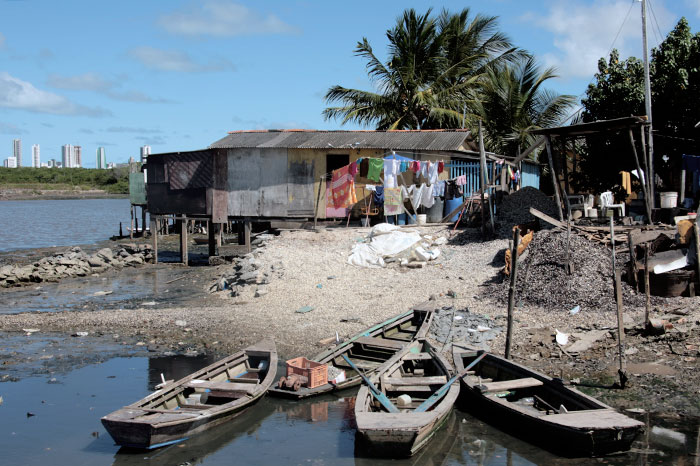 ---