HAPPY BUNKER
Figueres, Spain (2012)


Commissioned by FESTIVAL INGRÀVID · Built with PENSE & BENOÎT DUCHENSE

Ephemeral installation about today's overprotection of children.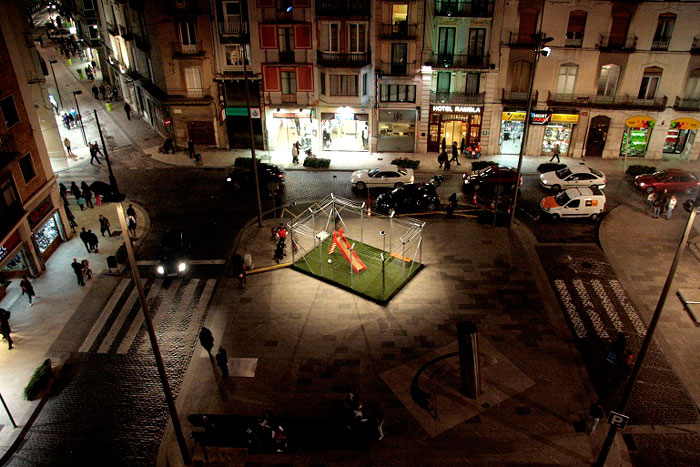 MESA DE DIÁLOGO
DIALOGUE TABLE | Quito, Ecuador (2012)
Commissioned by HANGAR (Barcelona) & CEROINSPIRACIÓN (Quito) · A project by EDISON VACA, ADRIÁN BALSECA & PAU FAUS

We set up a small table at 'Las tripas de La Floresta', a popular informal food settlement in Quito. The vendors look at us with suspicion but we don't offer food, just seats for the customers. We want to hear their opinions on the persecution of street vending. No recording is made (many politicians and police officers frequent this place) just talking. The general opinion is that places like these should never disappear. Our table grows as it is used by customers and accepted by vendors. After our ephemeral action, the vendors consider installing a similar table, thus conquering yet another portion of the public space.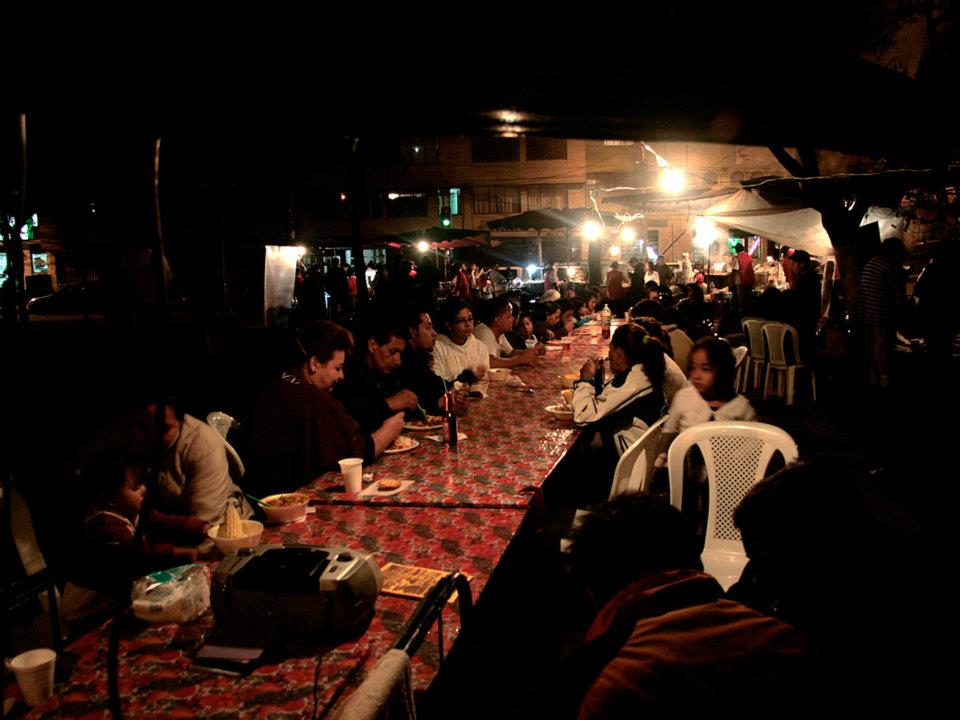 TALLER DE JUEGOS
PLAYGROUND WORKSHOP | Buenos Aires, Argentina (2010)
Commissioned by GALPÓN CULTURAL PIEDRABUENARTE · With the support of AECID & UNIVERSIDAD DE PALERMO · A project by A77, LES SALONNIÈRES & PAU FAUS

This architectural and educational proposal involves three primary schools on the outskirts of Buenos Aires. The goal is to design and construct, in a few weeks, a playground in a nearby field. We organize a workshop opened to artists and architecture students. While the artists help children imagine and explore different ways of playing, the architects try to translate those ideas and sketches into real forms. The end result is a success. The project resists standing a couple of years.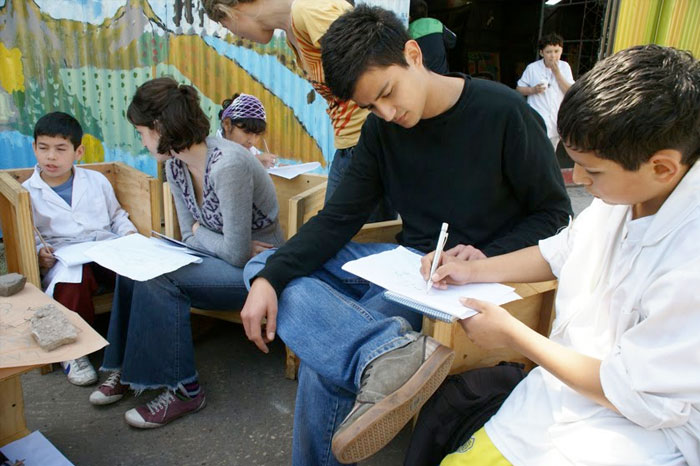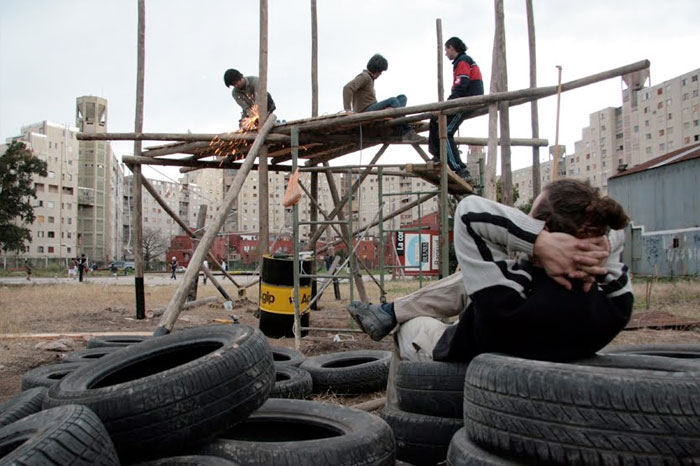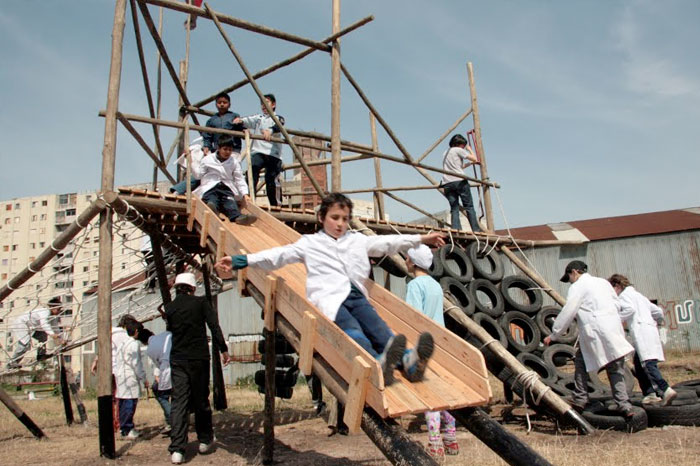 WE CAN XALANT
Mataró, Spain (2009)


Commissioned by CENTRE CAN XALANT · Coordinated by TRÀNSIT PROJECTES & ACTIVA-DISONANCIAS · In collaboration with LES SALONNIÈRES & ARCA DEL MARESME · A project by A77 & PAU FAUS


We are asked to build a pavilion for the Can Xalant art center. The assigment specifies that the new construction must include a mobile element for outdoor activities. We organize the workshop 'Laboratory of self-construction and nomadic architectures' opened to local artists. During the construction process, only recycled material is used, including two abandoned caravans from a nearby campsite. One of these caravans is enabled to circulate accomplishing by that the request of the art center. For several years, the project fulfills its function and the moving yellow caravan becomes an exhibition space, artist residence, classroom, mobile office, rehearsal room or outdoor cinema among many other uses. Unfortunately, the project is demolished in 2013 after a change in the local government that led to the closure of the art center.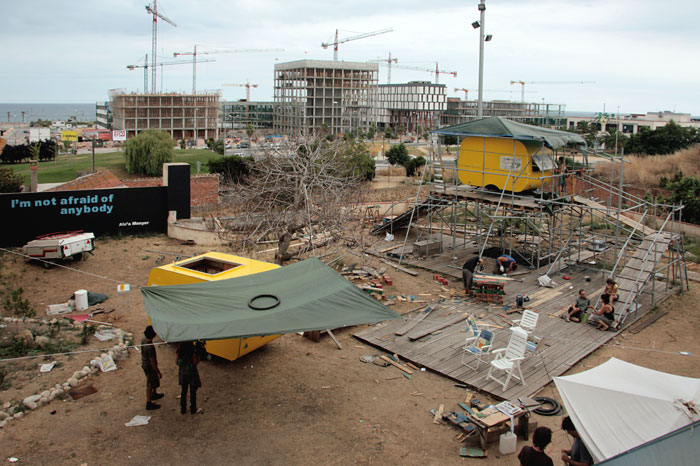 ---